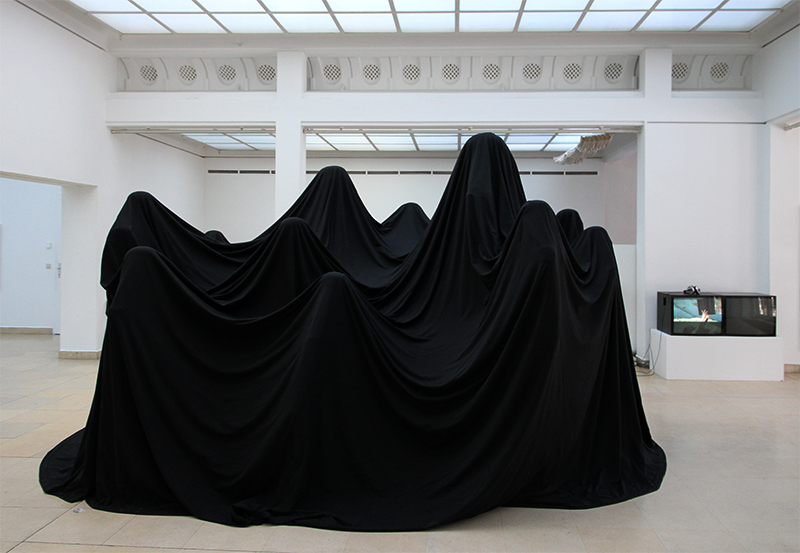 Installation, Video (11.00 min), Tiroler Kunstpavillon, Innsbruck
The project is based on the paradox of a future that can not be represented in the present. Especially it is about the unachievable goal of an ideal democracy.
The installation "Im Kommen", consists of an object that makes fictitious participants of a demonstration – disappear under a black cloth. At the same time a video essay titled "Metaploitics" is shown, that deals with the open up of new imaginative spaces. It reflects in an unlabeled landscape, the political difficulties and efforts in inventing new political subjectivity (s).
Metaploitik, Video (11,00 min), Los Angeles/Berlin, 2008-10
Sprecherin: Josepha Conrad
Musik: Thomas Leboeg